30 Unexpected Wedding Costs Brides Forget to Budget For
"The best plan for creating a wedding budget is taking a series of important steps before making your first plan or purchase. You can't create a realistic budget, one that will allow you to choose most of the elements you want for your big day, without knowing approximately what things cost in your area. The price tag for a wedding can be overwhelming with so many hidden costs. Great information on how to realistically budget for your special day and avoid unnecessary expenses. Clothing costs can be high with a new outfit needed for every party from the engagement to shower to wedding day. Renting your wedding dress can cut down costs."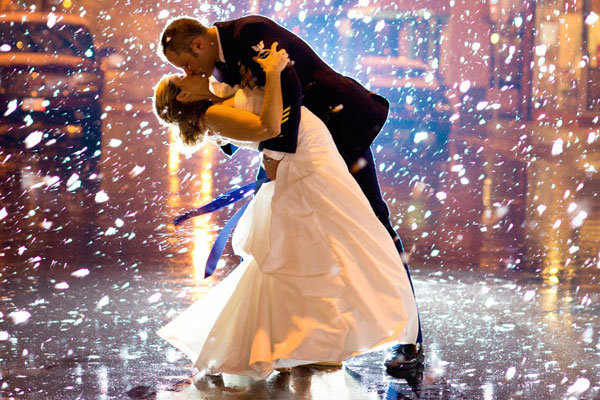 To help you out, we checked in with wedding vendors and financial experts across the country to uncover the top items that couples forget to think about when allocating their wedding finances.
Pre-Wedding Costs
Asking Bridesmaids in a Special Way
For many brides, asking their nearest and dearest to stand up with them on their wedding day simply isn't something that can be done via phone or text — or even just on your regular girls' night out. Brides are popping the question to their 'maids with creative gifts, personalized cards, or taking them out to a nice lunch or dinner, according to Plum Pretty Sugar. But remember that those little costs can add up!
Beauty Treatments
You've already set aside money for your professional hair styling and makeup application on the wedding day — but remember that you may need more than one trial for each in order to feel fully comfortable on the big day. Also, keep in mind any pre-wedding beauty treatments you may want to indulge in, from a mani/pedi to a spray tan to a massage. "If there's a more expensive service you are dying to try, look for deals via daily deal sites like Groupon," said Andrea Woroch, a consumer money-saving expert frequently featured on Today, Good Morning America, The Dr. Oz Show, and more.
Read more: http://bridalguide.com/planning/wedding-budget/unexpected-wedding-costs