5 debt settlement do's and don'ts
If you have too much debt and stress, now is the time to stop this destructive cycle and get some help. Get these tips so that you can settle things once and for all.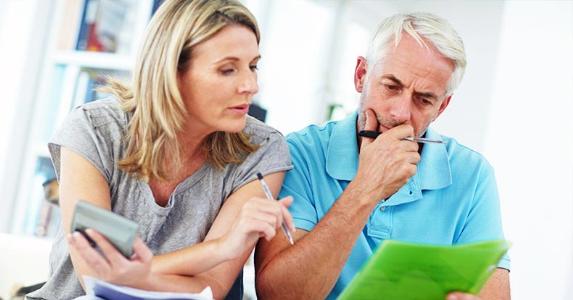 Debt settlement, or agreeing to pay a creditor less than you owe, should be avoided, if possible. It's a huge mark against your credit score, and the fees and taxes you pay as a result of the settlement may offset what you save by paring down the debt.
A less-drastic measure such as debt management may resolve your dilemma. That's why it's important to get credit counseling as soon as you see the warning signs: Your income is too low to keep up with your debt or you're borrowing from one creditor to pay another.
"When you reach that point, you need to get some advice on what options are there for you, whether it's working on your budget, doing some kind of debt-consolidation loan, free advice from a credit counselor, debt settlement or bankruptcy," says Russell Graves, president of the Association of Credit Counseling Professionals.
See if consolidating debt with a personal loan makes sense for you
If it turns out debt settlement is your best option, the good news is that many creditors are now willing to negotiate, says Mary Jackey, spokeswoman for the Consumer Credit Counseling Services, based out of Columbus, Ohio.
1. Don't wait; be proactive
Don't wait until your account has been charged off, which generally happens when your payment is more than six months behind. A charged-off account is a term that the lender uses to reflect that his prospects of getting repaid are slim. It doesn't mean that you no longer owe the debt.
"If you are going to contact your creditors, do it quickly," Jackey says. "Don't wait and think the creditor is going to go away."
As long as your debt hasn't already been written off, some creditors may be willing to talk about debt settlement as your account becomes more delinquent because they see it as a loss risk. But Jackey points out that if you act early, you may have other options, such as formulating a debt management plan that lets you pay the debt in full and salvages your credit score.
Do you know what your credit score is? Find out for free at myBankrate.
"In this economy, creditors are often trying to do loss aversion, where consumers and creditors work together to have a positive outcome," she says.
2. Don't overlook the consequences
"Any settlement for which the forgiveness of debt is greater than $600 becomes a taxable event," Graves says. "If somebody were to settle a $10,000 debt for $5,000, the $5,000 becomes taxable."
Graves adds that debt settlement also has a negative impact on your credit report and your future ability to borrow money at an affordable interest rate.
"The credit report lists the account as settled or paid for
Read more: http://www.bankrate.com/finance/debt/5-debt-settlement-do-s-and-don-ts-1.aspx