Buying a Used Car – Tips and Scams to Avoid
With a large selection of used cars nowadays, there is no greater value than buying a used car. However, it is also the highest risk, especially if you have no idea about what you should do to get the best deal without getting scammed by the unscrupulous people who are ready to cheat you.
Buying a used car can be a tricky process to navigate because no two cars are the same. Each car has a unique history which can either work in your favor or become your biggest nightmare. In addition to the steps required to get a good deal on a new car, when buying a used vehicle there are additional steps you must be aware of.
One of the most important steps is to make sure to run a used car history report in addition to having a certified mechanic inspect the car on a lift. Why should you spend your hard earned money on a mechanic? It's better to pay for a mechanic now than spend thousands on repairs later.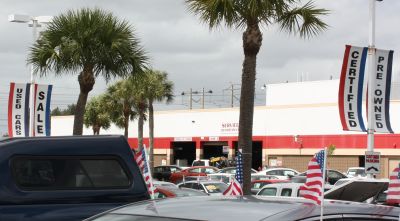 You need to be very careful when buying a used car. You can easily end up with a lemon or rebuilt car. When you see a horrific wreck on the highway you probably don't realize that many of those cars end up repaired, rebuilt and sold on the used car marked.
There are positives to buying used. Most importantly you will get more value for your dollar since somebody else took the huge hit on the initial depreciation. This hit is the largest source of lost money when buying a car. By following our used car buying guide you will learn how to avoid the common scams and pitfalls.
Six Step Roadmap to Buying a Used Car
1) Find the Right Used Car for You
This step may seem obvious but you shouldn't just go out to used car dealerships and start the shopping process. First you should search the online used car classifieds. Go to the local newspaper websites to view the automotive classifieds to view ads for cars that are close to you. However, to get the largest selection we recommend that you use the larger sites with thousands of listings like the ones mentioned below.
See more: https://www.carbuyingtips.com/used.htm