Financial Advice: How To Emotionally Recover From Debt
"When it comes to personal debt, everyone has an opinion. Some people avoid debt at all costs, even if it means never buying a house, while others view debt as a necessary evil, a way to enjoy a certain quality of life. Anxiety may set in once you know how much you owe, and this emotion can quickly turn to fear. Both emotions can be paralyzing, but don't let them take over. Things aren't hopeless, and there are ways to get a handle on your debt. You need to take control of what you owe in order to gain control of your emotions."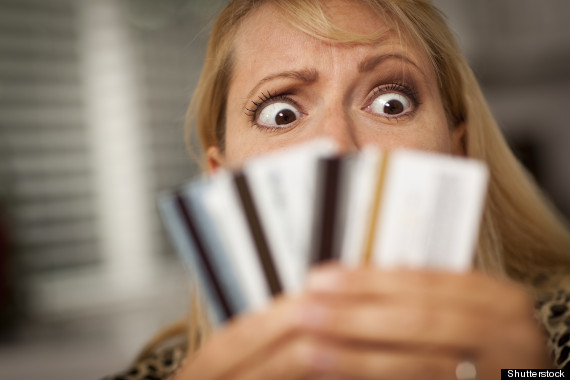 Photo by http://www.huffingtonpost.co.uk/
More than half of us are still struggling financially, as we continue to cope with the aftershocks of the double-dip recession.So, if you are worried about money and debt, you're not alone. But misery doesn't love company, not in this case.
One of the biggest fall-outs from debt is how it impacts your relationships, your stress levels and your overall happiness. We asked Kate Northrup, a creative entrepreneur and writer who has just written Money: A Love Story, which is published by Hay House on 10 September.
Through ongoing seminars and her 30,000-mile Freedom Tour, she has mentored thousands of people in their quest to create financial freedom. Here is her advice on how to recover emotionally from debt:
I challenge you to find a single person who, if they were totally honest with themselves and with you, doesn't have an emotional relationship with money.
And when it comes to debt, the emotional stakes tend to be particularly high.
Read more: http://www.huffingtonpost.co.uk/2013/08/20/advice-how-to-recover-from-debt-emotionally_n_3784795.html