How to Decorate Moroccan Style
"If you wish to beautify your property, the Moroccan theme is an ideal option. It is rather well-liked all around the world as it includes pretty colors, fine textures and rich fabrics. It's really a wonderful addition to your home decorating scheme."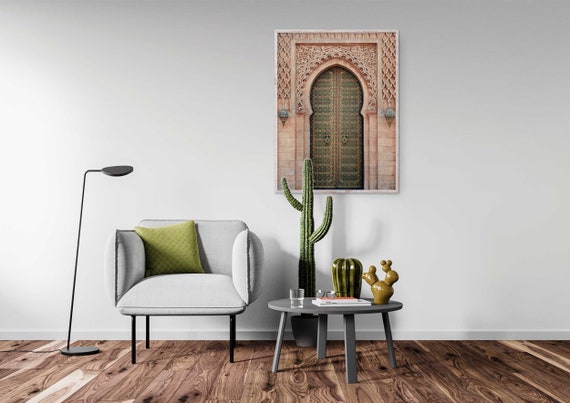 For anyone who is aiming to have a home that's a charming blend of the exotic with the elegant then the Moroccan style decor might be a sensible choice for you. The Moroccan style of decorating is becoming extremely popular in the west due to its dramatic flare which could offer a very unique appearance to your dwelling.
Moroccan design is famous for its rich, vibrant colors, textures and patterns, and by adding touches here and there, you will be on your way to creating an evocative and exotic home.
The focus of decorating a home in Moroccan style is solid colors. Shades of green, blue that reflect the Mediterranean and Atlantic with lines of silver and glistening gold bringing out the feel of the great Sahara deserts and the image of brightly reddish sunsets of Africa is what you need to focus on.
Fabrics should be both well-appointed as well as sensuously lush and will need to be draped over window frames, furniture as well as over the ceiling. Swagged canopies made from luxuriantly hued silks and veils adds the note of sheer mystery to the room. Make sure to add a myriad of throw pillows to achieve the true Moroccan appearance, and make use of Persian rugs on the floors for complete comfort.
Moroccan lighting fixtures are unique from any other country in the world. Handcrafted in the crowded Medina of Marrakech, Fes, and also the magical city of Casablanca, Moroccan light fixtures also termed as Moorish lighting are the pride of the artisans that skillfully carve them from quality solid Moroccan brass while encompassed by snake charmers as well as the smell of market spices.
Make sure to scatter plants throughout your Moroccan décor as well as pillows. The more exotic plants such as banana trees will showcase the southern warmth of this kind of décor. Put the plants in colorful pots and even in baskets to bring the outdoors to your Moroccan nest. Adding sensual scents in to the room typically helps to make the desert mood of the room. Select diffused scents of exotic spices like saffron, nutmeg, and cinnamon. Incense or scented candles may be used cleverly to include the ideal finishing touch on your room.
Whatever specific furniture or veils you may use, keep in mind that a Moroccan styled décor at all times utilizes the best quality textures along with the richest styling available. You room needs to evoke complete relaxation, as that's partly precisely what makes it as romantic as Morocco is. Fountains that trickle in the background could cement the romantic look you would like to achieve.
The choices are endless when it comes to designing your house with there being a lot of beautiful furniture, fabrics and lighting that home owners could choose from. Have fun with the process and happy shopping.